Lawn Care Tips
As a Lawn Medic Customer, you will always receive detailed instructions on mowing and watering after an application. As you know we are working with Mother Nature, and do not always get her full cooperation. Therefore we must work together to achieve superior results.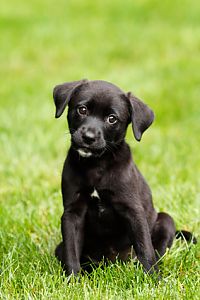 MOWING

:
1. When: Don't mow the lawn in the heat of the day, cut grass losses moisture rapidly and can cause the lawn to brown even faster, so mow either early morning or evening.
2. Length: The optimal length is 3 to 3 ½", so don't mow too short. Adjust mowing height to three inches or higher. Lawns maintained at higher heights usually develop deeper roots and dry out slower than closely mowed turf, because the taller blades of grass provide more shade.
3. How Often: In the spring we suggest mowing once a week. However as grass growth begins to slow in the summer, try to mow in 2 week intervals to give it a chance to grow longer. Be sure the mower blade is always sharp and don't race to cut lawn fast. Mowing with a dull blade will make the lawn look off color. Hacking and ripping grass destroys its resistance to disease and impairs its recuperative ability.
4. Grass Clippings: Don't bag your clippings. Leaving the clippings on the lawn will provide nutrients and food for the turf. Just make sure not to let the clippings "bunch" up on areas of the lawn, you don't want to suffocate the grass underneath.
WATERING

:
1. When: Early morning is the best time. It allows the lawn enough time to dry before nightfall, a time when many types of fungus are most active. Middle of the day watering is not as good because much of the water evaporates before reaching the roots. When we experience heat waves and drought-like conditions, in addition to watering in early morning hours, make an effort to water your lawn between 3:00-4:00 pm for 20-35 minutes per zone. This will help cool your lawn down after "peak heat" hours, and help limit turf browning/thinning in strenuous conditions.

2. How Much: 1"of water per watering is on average what a lawn needs. If you don't have a flow timer or are unsure of how much 1" of watering is here's an easy way to figure it out. Place a cup or glass in the middle of the area covered by your sprinkler. Turn water on and make note of the time you started watering. Measure water in the cup until 1" is collected. Once it reaches 1", make note of the time. The time it took to fill up the cup to 1" is the amount of time you need to water your lawn. Best accuracy is obtained if you use several containers to measure and take an average.

3. How Often: Watering your lawn deeply 1 to 2 times a week, at 1" per watering. If we get a sufficient amount of rainfall during the week, it's not necessary to water. With frequent, shallow watering the roots stay close to the surface of the soil, making your lawn more susceptible to heat and drought.