New Jersey's Top Choice for Lawn Care
Lawn Medic has won the 2018 Best of Home Advisor Award! Why? Because we exemplify quality work practices, premier service and are a valued resource for homeowners! Visit our Home Advisor page by clicking link below.
Lawn Medic is family owned and operated, providing over 40 years of quality and dependable lawn care service. At Lawn Medic, we're serious about lawns that stay thick, green, and healthy all season long. We use an organic based approach, rather than harmful synthetic fertilizers. Research confirms applying natural fertilizers will make your lawn healthier and reduce plant disease. This means a beautiful lawn that is healthy and safe for you, your family, pets and the environment.
We have the knowledge and experience to provide you with a BEAUTIFUL LAWN at AFFORDABLE prices. Let Lawn Medic produce superior results for you, request an estimate or call us today!
Our Guarantee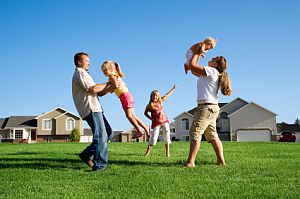 Your lawn is our best advertisement, and we want to do everything possible to achieve satisfactory results. However we're working with nature, and we don't always get her full cooperation. The work we do depends on the weather, therefore we offer FREE service calls when needed. If a reapplication is necessary we will provide that free of charge. Also, remember the success of our service depends upon the homeowner doing their part in proper watering and mowing. You can rest assured that we'll keep working very hard until you are fully satisfied.
Visit our Home Advisor page here.